Nigerian actor, Stan Nze has welcomed a bouncing baby boy with his wife, Blessing Jessica Nze.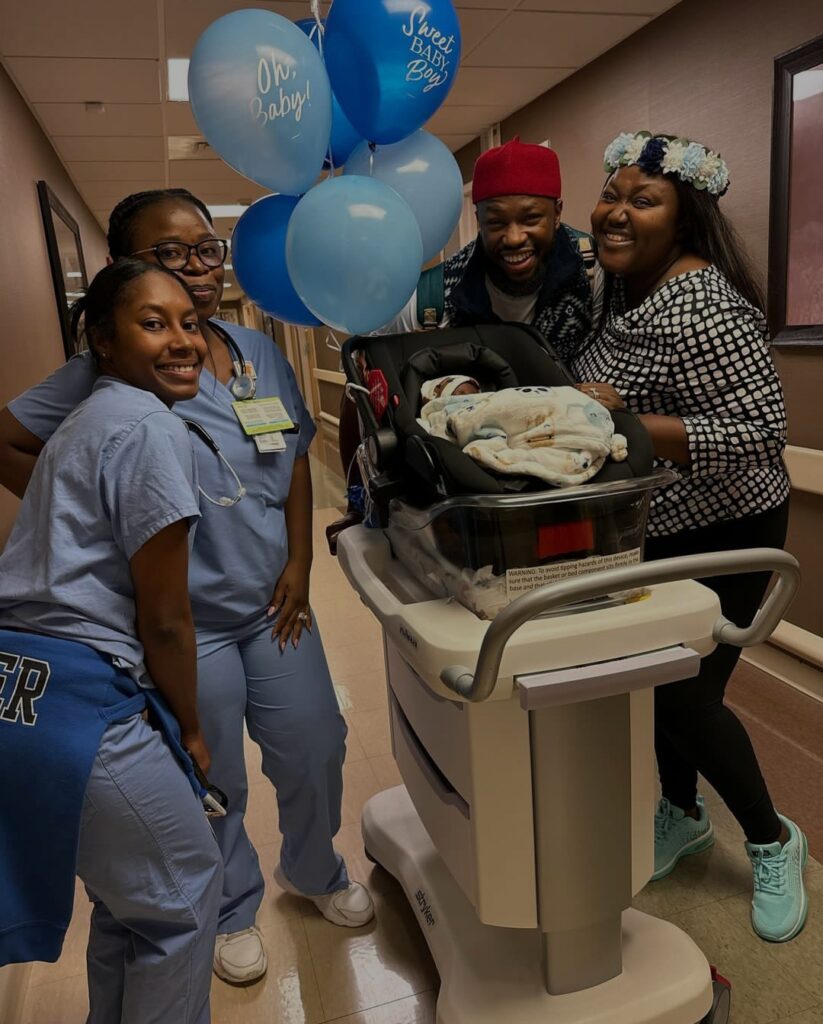 The now father of one announced the arrival of his first child on his Instagram page on Friday evening.
In his Instagram post, he revealed the name of his first male child as Jayden Chimebuka Nzediegwu.
Sharing photos of himself, his wife with the new born baby boy, Stan Nze wrote, "Jayden Chimebuka Nzediegwu ✨A Gift of Love ❤️. An absolute joy 🕺🏾Precious 💎Charming 🧿 Shining ⭐️ Our bundle of joy from heaven above 👼.Our First Fruit 🍇Welcome home Son."
On the other hand, his wife posted, "This is coming from a heart bursting with total gratitude to God.
What a journey it has been! Words will never adequately express, but I am the one that God has shown mercy.
Believe me when I say that God can be trusted!!
What a journey!
There is so much to say…no words to express. But for now, did you ever doubt the goodness of God, take a long good look at me and see that God is good.
I am the favoured of the Lord.
I am a whole mummy! Wow Someone pinch me!!
God is good!!
Our bundle of joy is here💃🏽
Jayden Chimebuka Nzediegwu💜."