Movie name: The Wait
Director: Yemi Morafa and Fiyin Gambo
Cast: NSE Ikpe Etim, Ini-Dima Okojie, Deyemi Okanlawon, Jimmy Odukoya, Chimezie Imo, Joke Silva, Kate Henshaw, Meg Otanwa, Uche Chika Elumelu, Aisha Sanni-Shittu, Juliana Olayode.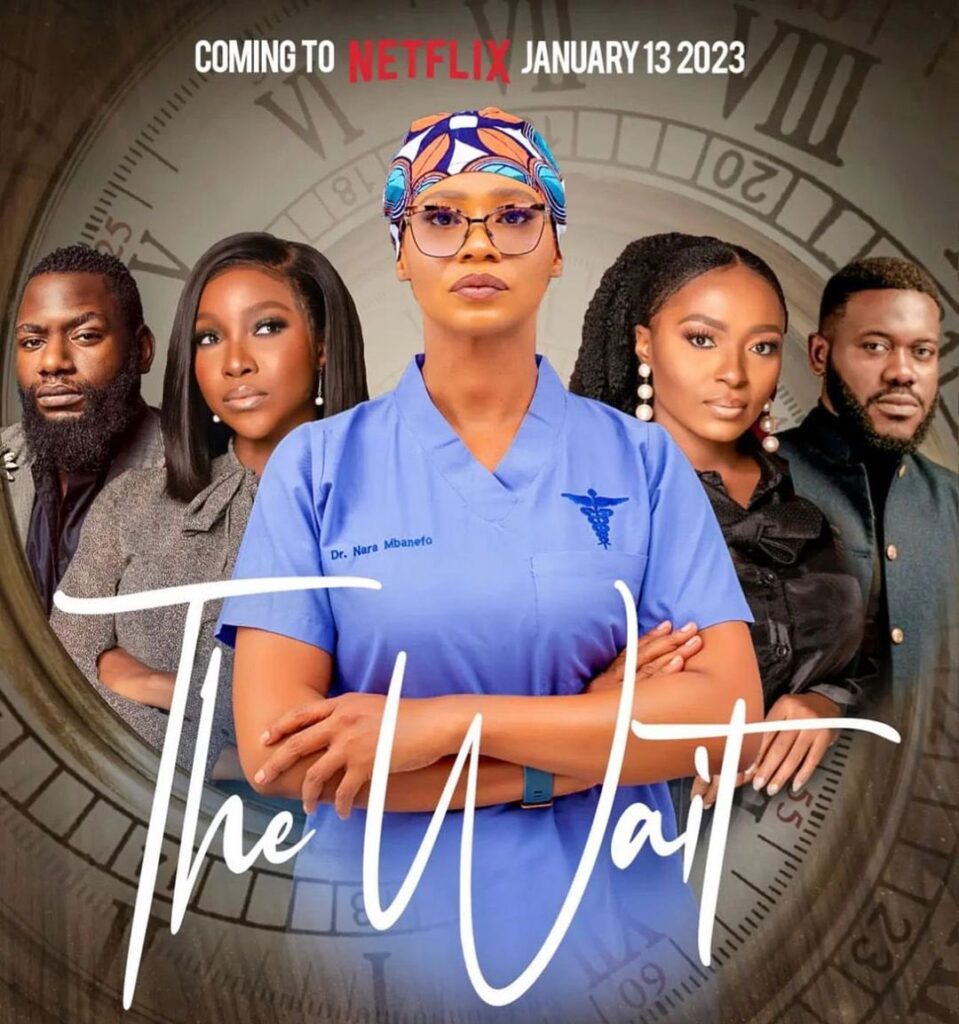 The movie, "Wait" is a Christian-based Nollywood movie that is based on God's waiting Room, a faith-based book written by a prominent Nigerian lawyer, Yewande Zaccheaus.
What's Hot?
In "The Wait," a doctor named Nara runs a support group for women who have lost their newborns in a waiting room setting.
The members share their feelings and discuss their family lives as they cope with their loss. Additionally, the film portrays the story of a man searching for a job as an architect and a dancer, a divorcee facing pressure to remarry, and a woman who does not want to adopt.
The performances of the actors, particularly Ini-Dima Okojie, are top-notch. Ini-Dima Okojie and Deyemi Okanlawon gave the best of their acting skills.
Also, the movie delves deep into the need for mothers in waiting to have faith and patience in God.
The wait is a relatable movie with lots of life lessons as it preaches God's timing is indeed everything.
The movie also did not sugarcoat Christianity or spirituality, the teachings, and messages were true to the core, and not tailored for the audience's comfort.
The faith or spiritual aspect of the movie was acknowledged and acted in a realistic and honest way.
The direction and cinematography effectively convey the emotions of longing, hope, and disappointment in the close-ups of the main character's life.
Even the flashback in the movie tells the story of the past and how that has shaped their desire for motherhood.
The WAIT on Netflix even resonated with me on a personal level. One aspect that I found particularly relatable was the character of Dr. Nara.
She went through her own struggles and feelings of uncertainty but ultimately found purpose in supporting other women who were also going through the process of waiting.
What's Not?
The movie barely instructs and educates viewers on topics such as adoption, women's rights to independence, and the importance of perseverance in achieving goals.
The members of the support group are shown going to a beach to have fun, but the audience does not see them enjoying themselves.
Final Verdict
I give it a 3 out of 5 stars and recommend it for fans of faith-based inspired movies.