Nollywood actress, Bimbo Ademoye has won "Best Actress in a Comedy/TV Series" for the movie Selina at the African Movies Viewers Choice Award #AMVCA2023, after nearly a decade in the industry. This is Bimbo Ademoye's first AMVCA award.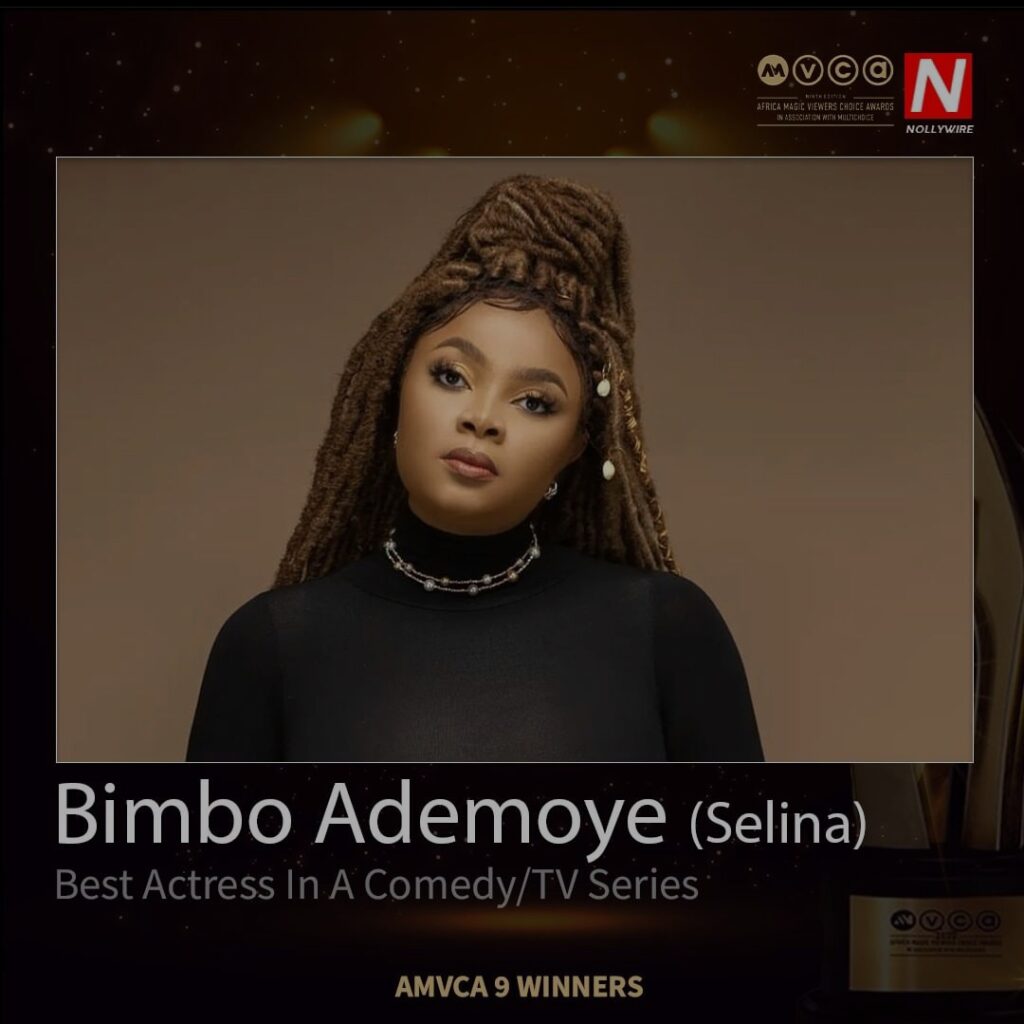 The Selina, is a story of Bimbo Ademoye, who runs a food stand in her community, and tries to make ends meet while supporting her younger brother's education. One day, she receives a suggestion from one of her creditors to hire her "nephew" Reuben (Daniel Etim-Effiong) as a live-in chef and cleaner.
Selina considered many options before deciding to join up for the employment (her choices were essentially to become an ashawo, live in poverty, or take the job).
Reuben, a well-to-do and decent young guy (as these people typically are), lives in a wonderful house with his girlfriend/fiance, who appears to be largely with him for the "security" he affords her. Even Reuben is often perplexed by their relationship.
With Toke Makinwa (Nigeria), Uti Nwachukwu (Nigeria), Sika Osei (Ghana), and VJ Adams (Nigeria) serving as the red carpet hosts, the event this year got off to a fantastic start.
The Best Actress In A Comedy category at AMVCA's 2023 featured a diverse lineup of nominees, including Albert Oluwatoyin for 'Visa On Arrival', Roselyn Ngissah for 'Red Carpet', Funke Akindele for 'Battle On Buka Street', Grace Wacuka for 'Married to Work', Mercy Johnson for 'Battle On Buka Street' and Mercy Johnson Onogie for 'Passport'.