Today marks a joyous occasion for Nigerian comedian Emeka Erem, better known as Ajebo, as he welcomes his third child, a beautiful baby girl.
The creator of the popular comic series Aboki, and his wife, Uchechi Kalu announced the arrival of their third child alongside his wife, as they shared congratulatory messages from fans, friends, and well-wishers on their Instagram page story.
As comedian Ajebo welcomes his third child, Grace Makun, the wife of popular celebrity fashion designer Yomi Casual, revealed the name of his daughter as Naetochukwu Abigail Erem.
She congratulated the new mother and expressed her excitement for the family's new arrival on her Instagram page story, thanking God for the blessing.
Grace Makun wrote on her Instagram page, "THANK YOU JESUS 💃💃💃 we are super excited our baby girl is here! God bless your new born my people
Congratulations Fam @uche_erem @ajebodcomedian 🫄👩‍🍼👩‍🍼Our heart is full."
See her Instagram post story below: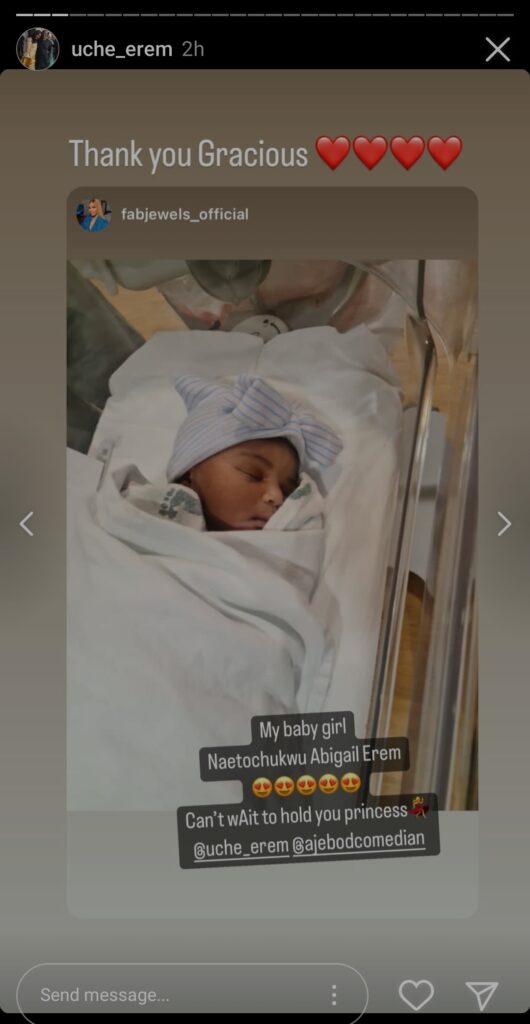 Another close associate of comedian Ajebo's family with Instagram user @adejoke_diamond wrote, "You are evidence that God works wonders and He is faithful to His words. I'm so happy for you. Our baby is here. so happy for you. Congratulations."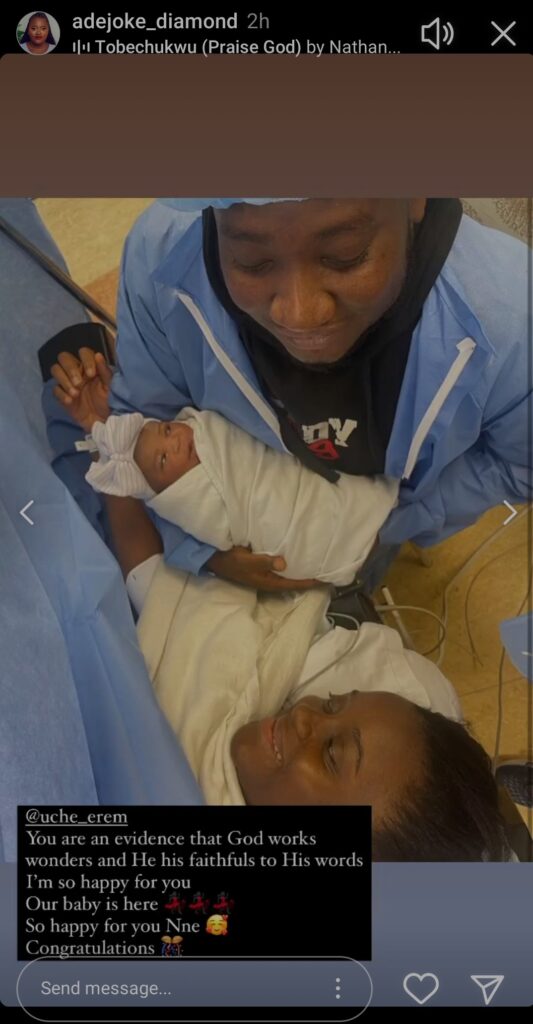 Ajebo proposed to his wife Uche during a birthday trip to the United Arab Emirates in 2017, and the couple tied the knot in 2018, according to Linda Ikeji's Blog.
Their marriage is now blessed with three beautiful girls, including their newest addition.