Nigerian Afrobeat singer, David Adeleke, popularly known as "Davido" has recently acquired a 2023 Maybach Virgil Abloh.
The singer announced this via his Instagram story, revealing that his car is one of the fifty 2023 Maybach Virgil Abloh cars manufactured.
In his Instagram page story, the singer who just returned to the music industry with his 'Timeless' album shared photos of his new whip, with the caption, 'Dey play'.
See photos of Davido's newly acquired 2023 Maybach Virgil Abloh below: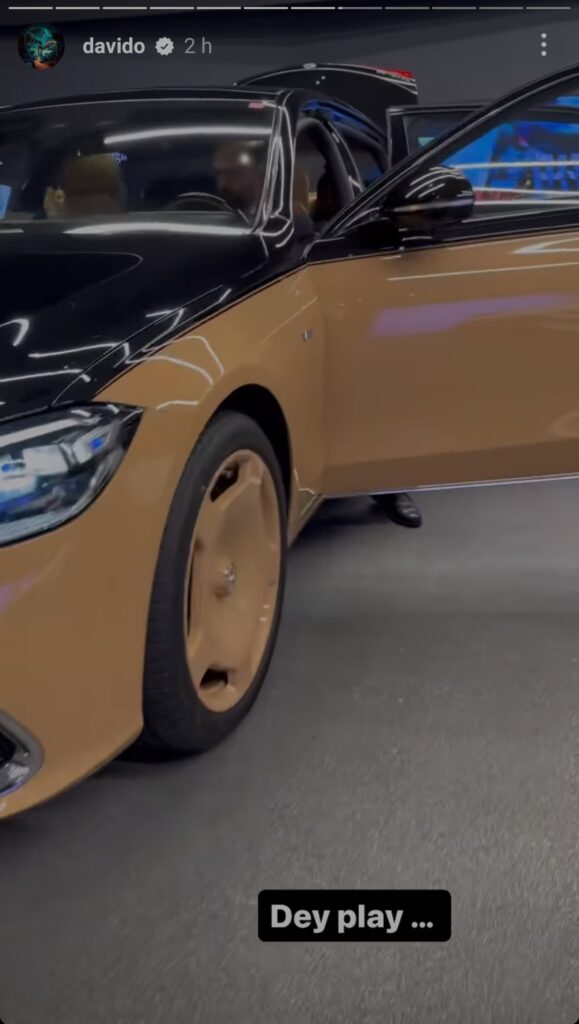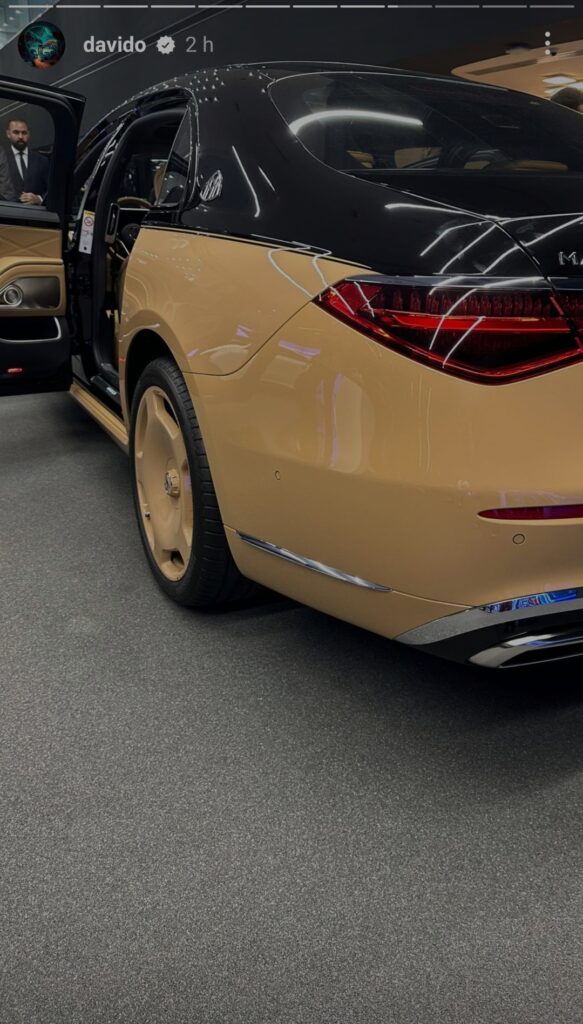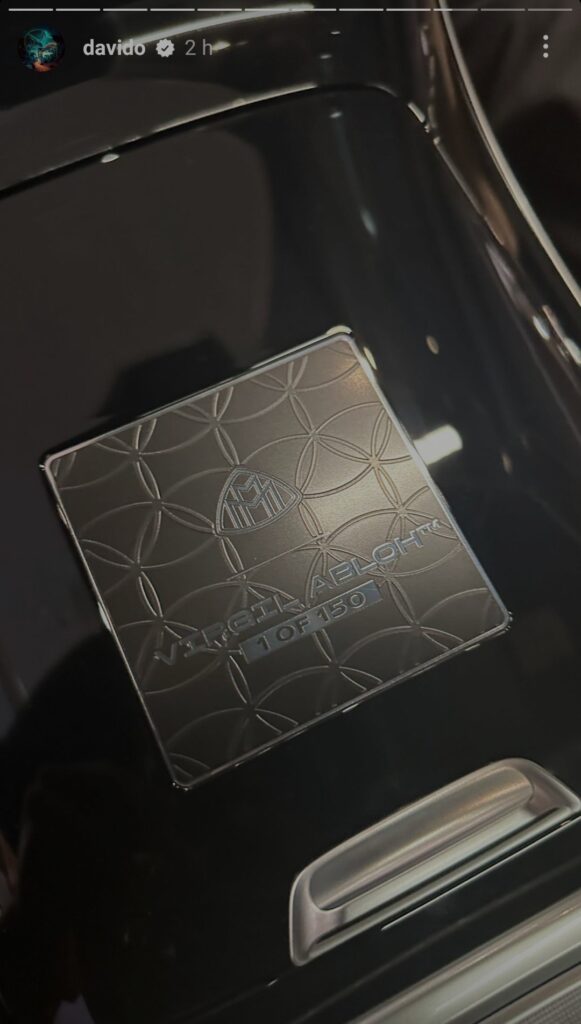 Minutes after flaunting his newly acquired Maybach, Davido and his manager, Asaasika treat themselves with Patek Philippe wristwatches worth $400,000 each.
The Omo Baba Olowo crooner revealed in a video posted on his Instagram story, saying he spent $1,000,000 in one day on luxurious items, adding that he is back like he never left.
This is coming just barely a week performed at his sold-out show in the 50,000 capacity Tafawa Balewa Square (TBS) in Lagos on the 23rd of April, 2023.
In a recent interview with Forbes interview while in Botswana for the Forbes 30 Under 30 summit, Davido revealed how Africa's richest man, Dangote influenced his financial habits, advising him to save his money or rather invest.
He said, "Uncle Aliko [Dangote] is a very different kind of billionaire. Uncle Aliko buys two cars every eight years. He's a very disciplined and very different kind of billionaire.
"Every time I see him, he just says one thing, 'Save your money!'. There's nothing more he tells me, every time save your money. He and my dad have been very close friends.
"And he [Dangote] has done well for us [Nigerians] back home. He made us a lot of industries. He just opened the biggest factory in Africa. That's providing jobs."