Nigerian actress, Funke Akindele has launched her new production company, Funke Akindele Network, which has been in existence for over a year.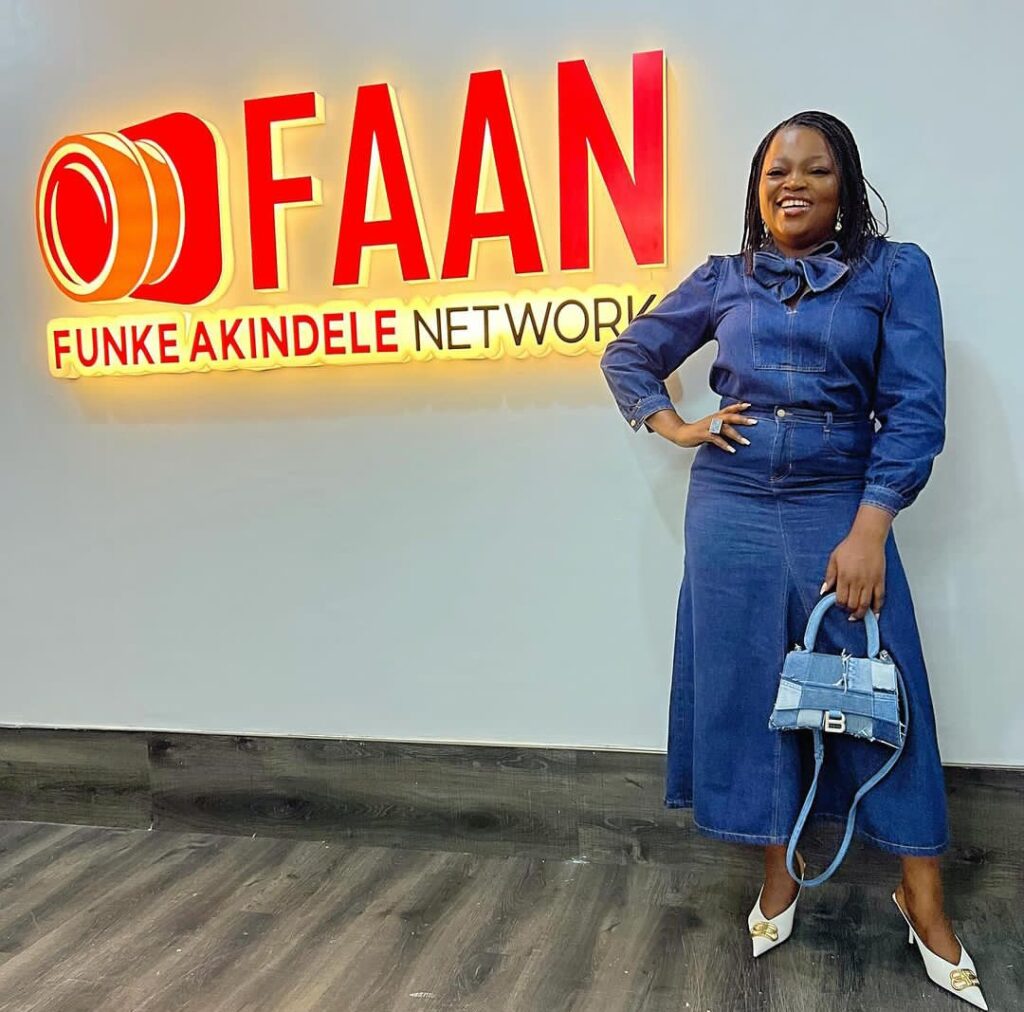 On Tuesday, November 7th, the actress behind the highest-grossing film in Nigeria, "Battle on Buka Street," announced the good news to her 16 million followers on Instagram.
The popular film "Battle on Buka Street" was the new production company's first project, according to her, and "A Tribe Called Judah" is its second. She went on to say that the production company acts as a PR agency for movies and symbolizes a 360-degree approach to filmmaking.
Funke Akindele wrote, "I'm thrilled to officially introduce The Funke Akindele Network (FAAN), my newest love and the powerhouse behind "Battle on Bukka Street" and our upcoming project, "A Tribe Called Judah." FAAN represents a 360-degree approach to filmmaking and production, as well as providing PR solutions for films.
I'm forever grateful for the unwavering love and support I've received at every twist and turn of this journey. FAAN stands today as a testament to the collective strength of all of you who have stood with me, championing my vision not just to tell our stories but to own and empower our narrative truly.
Our second project, 'A tribe Called Judah' will be hitting the cinemas on the 15th of December, and I cannot wait for you to see all of the magic we have made."