Ghanaian actor, John Dumelo is super excited as his wife, Mawunya gets called to the Ghana bar, today, May 5th.
The movie star took to his Instagram page where he shared a photo of himself with his wife dressed in black robes/gowns and white wigs and children.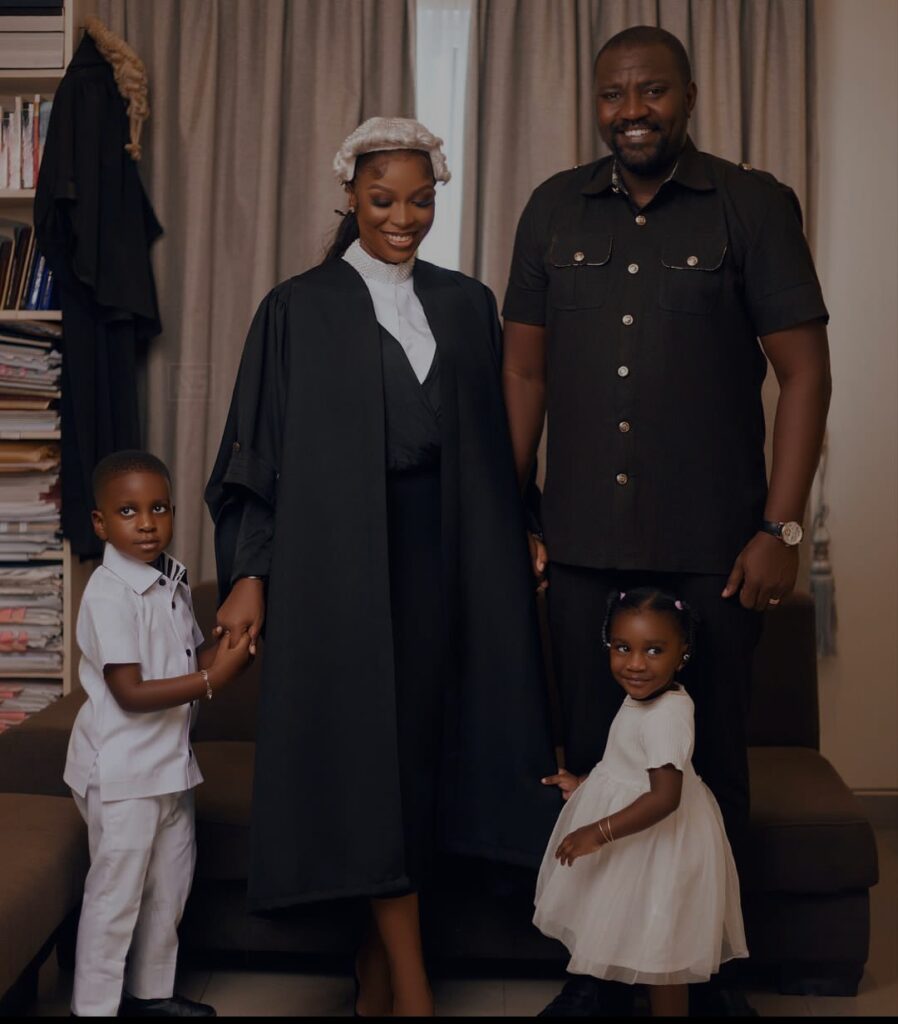 The excited actor penned his congratulatory message to his wife, and revealed that he already has some cases for her.
John Dumelo wrote, "Congratulations my love @missgeeonly for being called to the Ghana Bar today. You are now Mrs Gifty Mawunya Dumelo Esq. I have cases for you already lol. Love you."
Also, his wife, Gifty Mawunya Dumelo expressed her gratitude to God, her parents and loved ones to celebrate her latest achievement.
Gifty Dumelo wrote, "See what the Lord has done. See what the Lord has done. What I have prayed n waited for come to pass.
"My profound gratitude goes to the Almighty God, my mom and dad for praying without ceasing, my sisters sena n selassie for praying for me and with me throughout this journey and supporting me in diverse ways , my learned friends Akua B, Emefa, Susan, n Elizabeth and lastly to my husband @johndumelo1 for being my best study mate even though he is not a lawyer this man loves the law…
"He participated vividly in my journey and the best part of it all is his skill of chewing and pouring 😂😂😂 thanks efo you are the best thing that has happened to me and I am glad you a part of my story."
Congratulations to John Dumelo's wife who was called to Ghana bar today.