Cancer which involves the abnormal growth of cells in the body, is a topic that has been explored in numerous movies over the years, each offering a unique perspective on the experiences and emotions that come with a cancer diagnosis.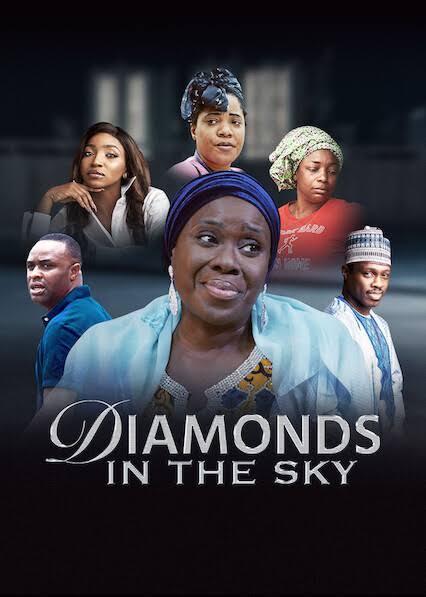 Whether you are a cancer survivor, a caregiver, or simply someone looking to gain a deeper understanding of what it's like to live with cancer, these Nollywood movies offer a window into a world that is often difficult to understand.
In this article, I will mention some of the most notable and thought-provoking Nollywood movies about cancer, teaching us about resilience, hope and the human spirit.
Below are the 4 Nollywood movies about cancer
1. Tame The Silent Killer
The movie titled 'Tame The Silent Killer' which is produced by Nollywood actress, Judith Audu, is an awareness documentary on breast and cervical cancer.
Watching the movie will educate young youth about danger of cancer in the human body, and the need for constant medical checkup on the body.
2. Purple Hearts (2017)
The film was directed by award-winning director Andy Amenechi. It recounts the story of a young married couple who finally conceive a child after many years of waiting, but their joy is short-lived when she is diagnosed with cancer.
This movie educate Nigerians about how we should deal with the trauma that comes with breast cancer treatment.
3. Diamonds In The Sky
The film "Diamond In The Sky" is produced by Femi Adebayo and directed by Kunle Afolayan.
The story follows three women who face and fight for survival after being diagnosed with cancer.
Joke Silva, one of the cast members, is diagnosed with cervical cancer and must undergo a hysterectomy to save her life.
Meanwhile, student Omowunmi Dada takes birth control pills but experiences a tragedy when she collapses from severe menstrual cramps and is later diagnosed with cervical cancer after being taken to Leah Medical Center in Ilorin.
4. Last Days
The movie, 'Last Days' is produced by Moses Olufemi and directed by Biodun Stephen. The movie tells a story of a widow named Grace Ikedia who was diagnosed with breast cancer.
The deadly disease threatened her Christian faith, whenever it returns after numerous treatment.