November is a great month to catch up on the latest Nigerian movies. There are a number of new releases coming out this month, covering a variety of genres, whether you're in the mood for a comedy, a drama, or a thriller, there's something for you to watch.
NOLLYWOOD LIFE gathered new Nigerian movies available to watch this new month November 2023 below:
November 3
Adire
The narrative of a retired harlot on the run who goes to a small village and begins a lingerie shop (made from her distinctive adire material) is told in the Nigerian film Adire, directed by Adeoluwa Owu (known for The Griot). This ultimately empowers the conservative ladies.
Captain (Yemi Blaq), her old pimp, whose money she stole to start a new life, ends her paradise. Adire will be screened in a few different Nigerian theaters.
MINEE (Laws of the Street)
Starring in Richard Omos Iboyi's crime drama film MINEE (Laws of the Street) are Daniel Etim-Effiong, Ireti Doyle, Segun Arinze, Priscilla Okpara, Ayo Adesanya, and Kevin Ikeduba. The film will be accessible for viewing in theaters starting on November 3.
Bad Boys and Bridesmaids
This new Nigerian movie is for you if you enjoy romantic comedies. In 2021, the film Bad Boys and Bridesmaids made its premiere in a few Nigerian theaters.
Seyi Babtope's film narrates the tale of three women who go to great lengths to uphold a pledge they made when they were youths, and the men who follow suit in an attempt to foil them.
Prime Video will now host the digital premiere of Bad Boys and Bridesmaids. starring Jimmie Akinsola, Ademola Adedoyin, Elozonam Ogbolu, Nengi Hampson, Idia Aisen, and Jidekene Achufusi.
November 10
Praise Party
Hadiza Abubakar, Tina Mba, and Kunle Remi are the main characters of the Nigerian drama, Praise Party. The story, which was written, produced, and directed by Obi Martins, describes how a man was slain during a party at the Thompsons' home where there was disturbance throughout the celebration. The movie will play in theaters.
Egun
Bolaji Ogunmola, Gideon Okeke, Omowunmi Dada, Uzor Arukwe, Olarotimi Fakunle, Adedimeji Lateef, and Tomike Adeoye star in this horror drama. Egun, which was directed by Carmen Lilian Okoro, is based on a story by Kayode Kasum and Dare Olaitan and depicts the tale of a corporate office that gets an unexpected gift containing juju. The Nigerian horror film will be shown in cinemas.
November 24
Bank Alert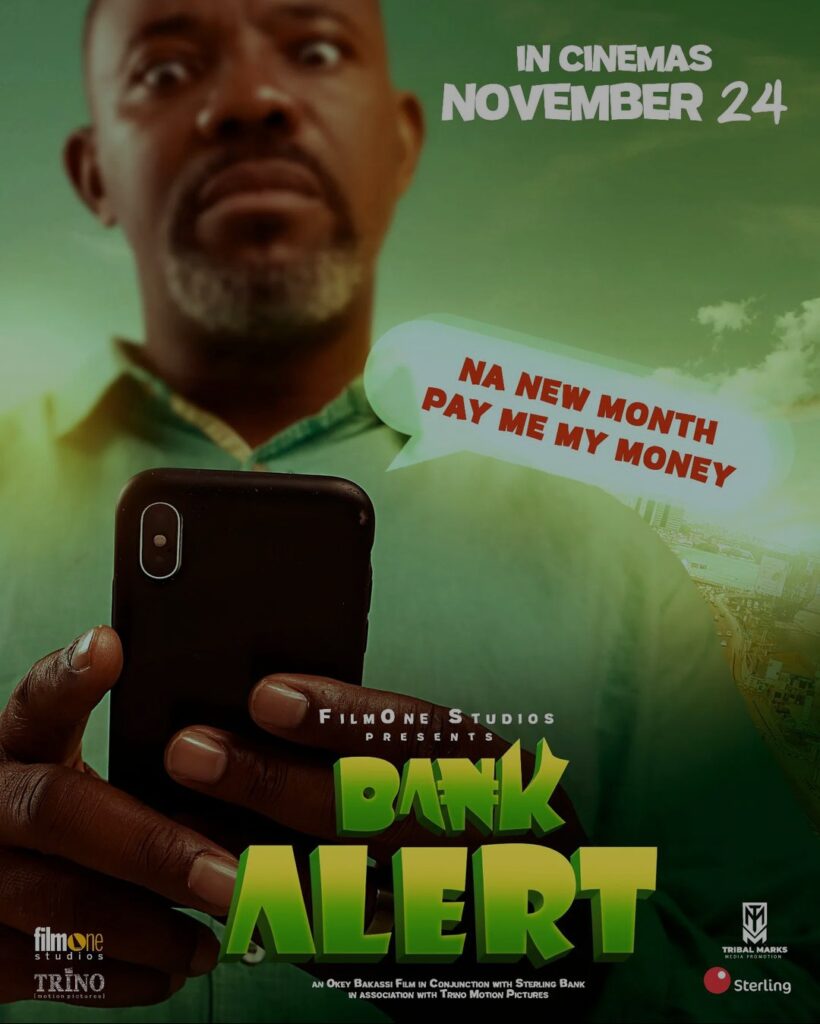 The film Bank Alert, which was directed by Akay Mason, is about a former banker who gets the shock of his life when he finds N500 million Naira in a dormant bank account. This puts a target on his back right away.
A-list actors Bolanle Ninalowo, Kate Henshaw, Kanayo O. Kanayo, Taiwo Hassan, Uzor Arukwe, and Tina Mba are among those in the Okey Bakassi-produced film Bank Alert, which opens in theaters.